Matheran is a beautiful hill station located in Maharashtra, India. It offers various accommodation options suitable for different preferences and budgets. Here are some types of accommodations you can find in Matheran:
 Hotels and Resorts:
Matheran has several hotels and resorts that provide comfortable stays with various amenities. Some offer luxurious experiences, while others cater to budget travelers.
 Cottages and Bungalows:
There are also cottages and bungalows available for rent, giving a more homely and secluded stay option amidst nature.
Guest Houses:
Many guest houses offer a cozy and affordable stay experience, often managed by local residents.
Heritage Hotels & Resorts:
For those seeking an eco-friendly and close-to-nature experience, there are eco-resorts and nature camps in and around Matheran.
Tent Accommodations:
Some places in Matheran offer tent accommodations, allowing you to enjoy camping under the stars.
When planning a trip to Matheran, it's recommended to book your accommodation in advance, especially during peak seasons, to ensure availability and get the best options that suit your preferences.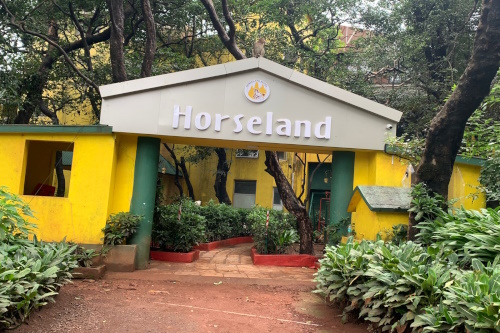 Horseland Hotel & Mountain Spa